Plus d'informations
Les réservations peuvent être réalisées dans ce établissement par téléphone, numéro de téléphone : (+1)9052328424.
Lien par code QR vers le menu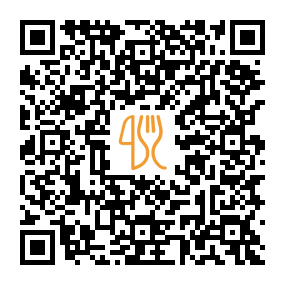 Recommendations près de toi
4.8
Réservation de table en ligne
Ouvert maintenant
€ € € €
Ville: Toronto, 972 College Street, Toronto, Canada
Table du chef, Tard dans la nuit, Vin, Diners Club
4.8
Réservation de table en ligne
Ouvert maintenant
€ € € €
Ville: Toronto, 715 Queen St W
"Small bakery with very good bagels and donuts. everything is vegan and there is a lot to choose from"
4.5
Réservation de table en ligne
Ouvert maintenant
€ € € €
Ville: Toronto, 420A Wellington St W
"Went there to eat Peruvian cuisine and left disappointed. Not a traditional Peruvian restaurant nor Japanese (in my opinion).Pros: no reservations needed service bathrooms .Cons: small portions food wasn't great ."
4.5
Réservation de table en ligne
Ouvert maintenant
€ € € €
Ville: Toronto, 469 King St W, Toronto, ON M5V 1K4
Limonade, Saumon, Pétoncles géants, Tartare de thon, Crabe royal
4.5
Réservation de table en ligne
Ouvert maintenant
€ € € €
Ville: Mississauga, 398 Lakeshore Rd E, Mississauga, Canada
"We are regulars at Bobby's, kids love this place, so we visit every few weeks. Tonight most likely it was our last visit, last time same waitress that served us today made mistakes in our order, which I understand as they were busy and who doesn't make mistakes? But what I don't tolerate is when someone puts words in my mouth or gives me look with attitude. I ordered soup for starter and souvlaki for my 2nd. Somehow everything came together, which is not a big deal. When I saw French onion soup it wasn't even close to what I am used to there, there was no liquid only soaked bread with burned and partially gone cheese on the sides, and when I dipped spoon in it, it was just soaked bread. Started with my 2nd -chicken souvlaki, which was delicious. Then Loraine came and asked how is everything, I told her that soup is just bread zero liquid, she thanked me for telling her and I believe she went to kitchen. I told her it's ok i don't want another one. After that she came back to us and asked how is everything else except soup? When it came to bill, my wife noticed that theres a charge there for soup, she went after her to ask about it Loraine said that I said soup is ok, my wife came back and told me that I went to her and said that I never said soup is ok, i said that its ok i dont want another one, on that note i dont think i should be charged for it as she knew i didnt eat it. Her attitude wasnt the best when my wife asked not to be charged and to me she just said "mhm" and look at me with attitude. She is all over a place zero concentration it was enough to say sorry I forgot or I misunderstood you. Left place, left money for soup .goodbye Bobby's"
4.5
Réservation de table en ligne
Ouvert maintenant
€ € € €
Ville: Etobicoke, 1750 The Queensway, Toronto, Ontario M9C 5H5, Canada
La morue, Desserts, César,  :Visa, Californie
4.4
Réservation de table en ligne
Ouvert maintenant
€ € € €
Ville: Brampton, 8672 Mississauga Rd, Brampton, Canada
"We held our wedding at Terrace on the Green on May 27, 2023, and our experience was simply beyond words. From the first consultation to the final dance, the staff worked tirelessly to ensure that our special day was indeed truly special.The team, led by the impeccable Nikolche, seamlessly coordinated every minute detail, leaving no stone unturned. Nikolche's responsiveness and attentiveness throughout the planning process to the day of the event were commendable. He was a calm presence amid the whirlwind of wedding preparations, managing a perfect night for us and demonstrating superb professionalism and dedication. A special shout-out to him for ensuring everything went off without a hitch!We are immensely grateful to the entire staff for their tireless efforts in organizing and running everything so smoothly. Their hard work was evident in the beautiful setup, the additional decor that added a touch of elegance to the venue, and the seamless transition from ceremony to reception.We just wanted to take this moment to extend our heartfelt thanks to you and your amazing staff for such an unforgettable night. We truly had the best time of our lives, a sentiment echoed by our guests who've mentioned that this was one of the best weddings they've been to. This was undoubtedly thanks to the incredible efforts of the Terrace on the Green team. Your attention to detail, efficiency, and hospitality made our wedding day the memorable event we had dreamed of.In conclusion, if you're seeking a venue that excels in both service and sophistication, look no further than Terrace on the Green. Our experience was nothing short of phenomenal, and we're super grateful. Here's to creating more beautiful memories at this wonderful establishment!Once again, a big thank you to Terrace on the Green, and particularly to Nikolche, for making our wedding day extraordinary!"
4.5
Réservation de table en ligne
Ouvert maintenant
€ € € €
Ville: Mississauga, 670 Matheson Blvd W Mississauga, ON L5R 3T2
"Server was on point and exceptional. Very attentive and fast."
4.3
Réservation de table en ligne
Ouvert maintenant
€ € € €
Ville: Etobicoke, 396 The East MallON M9B 6L5
"I have come here a few times with some friends and it is always a fantastic experience! The food, drinks and ambience such a good vibe and they play really peppy music.I have been served by Madison, Larysa, Alex, Cody, Oksana and Ashley and they are all such lovely, amazing people! They really know what it means to provide exceptional customer service. While I am not a regular here, I have always been greeted by the bartenders in such a warm, positive manner (a lot of places do not treat the one offs as good as the regulars and so I really appreciate this). I have seen that there are a lot of new faces in terms of servers and bartenders, so I really hope the ones I am familiar with continue to stay as it would be a huge loss on customer service.If there was one thing they could improve on is the turnaround time for the kitchen as well as making sure the order is correct (there have been sometimes where we received either an order that did not follow instructions or was quite delayed in getting it I think maybe the management within the kitchen needs to be looked at), however overall it's always been a great time!Definitely check this place out!!"
4.3
Réservation de table en ligne
Ouvert maintenant
€ € € €
Ville: Oakville, 125 Kerr St, Oakville, Ontario L6K 3A4, Canada
Pizza, Pasta, Calzone, Apéritif, Fettucine
Dernière mise-à-jour: 15.11.2023